Links to Other Resources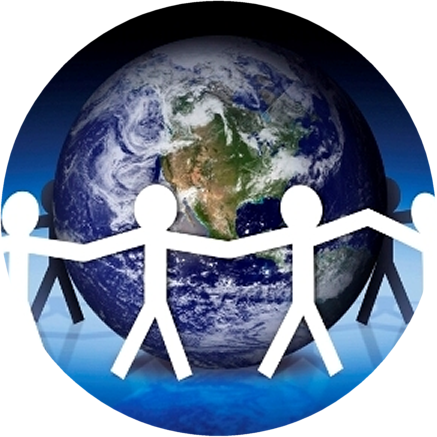 These links are to other Internet sites. The Ounce of Prevention Fund of Florida does not control nor guarantee the accuracy, relevance, timeliness, or completeness of this outside information.
Born Learning

Born Learning is a public engagement campaign helping parents, caregivers and communities create early learning opportunities for young children. Designed to support you in your critical role as a child's first teacher,
---
Child Welfare Information Gateway

Resources on child abuse prevention, protecting children from risk of abuse, and promoting healthy families. Includes information on supporting families, protective factors, public awareness, community activities, positive parenting, prevention programs, and more.
---
Florida Department of Children & Families

This site contains information on promoting self-sufficiency and family and community stability, as well as publications circulated by the Department. This site also contains information on numerous services provided by the Department, and a listing of public meetings. This site provides links to local Department of Children and Families contacts within each of the districts.
---
DLTK

DLTK's Crafts for Kids features a variety of fun, printable children's crafts, coloring pages and more including projects for holidays, educational themes and some of our children's favorite cartoon characters.
---
Healthy Families America

Healthy Families America is a national program model designed to help expectant and new parents get their children off to a healthy start. Families participate voluntarily in the program and receive home visiting and referrals from trained staff. By providing services to overburdened families, Healthy Families America fits into the continuum of services provided to families in many communities.
---
Healthy Families Florida

Healthy Families Florida is a nationally accredited home visiting program for expectant parents and parents of newborns experiencing stressful life situations. The program improves childhood outcomes and increases family self-sufficiency by empowering parents through education and community support. Parents voluntarily participate in Healthy Families so they can learn how to recognize and respond to their babies' changing developmental needs, use positive discipline techniques, cope with the day-to-day stress of parenting in healthy ways, and set and achieve short- and long-term goals.
---
National Circle of Parents

Circle of Parents® is a growing national network of twenty-nine (29) statewide non-profit organizations and twelve (12) national parent leaders that are dedicated to using the mutual self-help support group model as a means of preventing child abuse and neglect and strengthening families. Circle of Parents offers anyone in a parenting role the opportunity to participate in weekly group meetings with other parents to exchange ideas, share information, develop and practice new parenting skills, learn about community resources, and give and receive support. Groups are parent-led with the support of a trained group facilitator, are conducted in a confidential and non-judgmental manner, are free of charge and provide developmentally-appropriate children's programs or child care concurrent with the parent group meetings. Developing leadership on the individual, family, community and societal levels, as desired by parent participants, is a central theme of the Circle of Parents model.
---
Prevent Child Abuse America

PCA leds the way in building awareness, providing education and inspiring hope to everyone involved in the effort to prevent the abuse and neglect of our nation's children. Working with our chapters, we provide leadership to promote and implement prevention efforts at both the national and local levels. With the help of our state chapters and concerned individuals like you we're valuing children, strengthening families and engaging communities nationwide.
---
National Responsible Fatherhood Clearinghouse

Primarily a tool for professionals operating Responsible Fatherhood programs, the NRFC provides access to print and electronic publications, timely information on fatherhood issues, and targeted resources that support OFA-funded Responsible Fatherhood and Healthy Marriage grantees. The NRFC Web site also provides essential information for other audiences interested in fatherhood issues.
---
Zero to Three

A national nonprofit multidisciplinary organization that offers information, education and support to adults who influence the lives of infants and toddlers.
---