Innovation Initiatives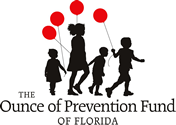 The Ounce of Prevention Fund of Florida identifies, funds, supports and tests innovative programs to improve the life outcomes of children, preserve and strengthen families and promote healthy behavior and functioning in society, recognizing that the wisest money spent is on prevention.
Prevent Child Abuse Florida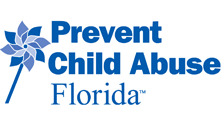 The Ounce of Prevention Fund of Florida is one of 50 state chapters of Prevent Child Abuse America (PCA America). The chapter implements primary prevention activities and advocates for policies and initiatives to strengthen Florida's families and communities so children can grow and develop through healthy, safe and nurturing experiences.
Healthy Families Florida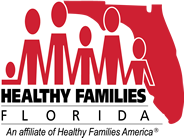 Healthy Families Florida is a nationally accredited home visiting program for expectant parents and parents of newborns experiencing stressful life situations. The program improves childhood outcomes and increases family self-sufficiency by empowering parents through education and community support.
---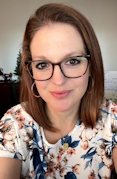 Chesley Richardson
The Ounce of Prevention Fund of Florida today announced it has been awarded the designation of "Approved Provider Certification" status by the Florida Certification Board (FCB). With this designation, the Ounce is now permitted to provide training Continuing Education credits (CEs) for Addiction & Mental Health, Child Welfare, and Physical Health certifications.
The Ounce of Prevention Fund of Florida and each of its divisions respects the rights and freedoms of all people. The organization's outreach efforts, trainings, and learning materials are intended to share information for education purposes only and does not endorse any concept listed in Section 760.10(8)(a) of the Florida Statutes. We do not attempt to promote, convince, encourage, or force any person to have or change any beliefs, values, or feelings.