In early May, when the handkerchief dropped in the Capitol rotunda
signaling Legislative sine die, the Ounce of Prevention Fund of Florida
received its public funding for fiscal year 2013-2014. When the ink dried from the Governor's signature on the Appropriations Bill, the Ounce Prevention Fund picked up another $3 million in funding for its Healthy Families Florida program.
With many more legislators to thank following this year's success than space will allow, I want to extend a thank you to House Speaker Will Weatherford, Appropriations Committee Chair Seth McKeel and Healthcare Appropriations Subcommittee Chair Matt Hudson. In the Senate, a special thank you goes to President Don Gaetz, Appropriations Committee Chair Joe Negron and Health and Human Services Appropriations Subcommittee Chair Denise Grimsley.Subcommittee Chairs Hudson and Grimsley get an extra special thank you for all of their hard work in helping secure the extra funding for Healthy Families.
All in all, it was a good session and we're excited to begin our 24th year doing our part to help secure positive life outcomes for our state's at-risk children and families.
Sincerely,
Doug Sessions, Jr.
President & CEO
Innovative Initiative Spotlight
Boys and Girls Clubs of Northeast Florida
The Ounce of Prevention Fund was pleased to partner with The Boys & Girls Clubs of Northeast Florida to provide young people from disadvantaged economic, social and family circumstances with educational activities to help them develop skills for success in school and in life.
Through a series of sessions using the SMART prevention curricula, children ages 6 to 12 learned decision-making and critical thinking skills to help them avoid or resist risky and unhealthy behaviors. During the school year, children also participated in a variety of high-yield learning activities, including leisure reading, writing activities, discussions with knowledgeable adults, community service, and interactive educational games to improve their reading, math and other cognitive skills.
Club youth participate in SMART sessions
By investing in this innovative partnership, we empowered children to succeed in school, plan for the future, demonstrate good character and citizenship, and live a healthy lifestyle.
Healthy Families Florida
Increased Funding Strengthens Programs
Healthy Families Florida was overwhelmed by the outpouring of support the program received from child advocates throughout Florida during the recent legislative session. We are pleased to report that these efforts played a part in the legislature appropriating, and Governor Scott approving, an additional $3 million in funding for the coming fiscal year.
This additional funding will strengthen existing Healthy Families programs across the state, re-establish services in two rural counties:
(Gulf and Walton), and increase the number of families to be served in 26 counties with existing programs: (Alachua, Bay, Brevard, Charlotte, Citrus, Clay, DeSoto, Dixie, Gilchrist, Hardee, Hernando, Highlands, Lee, Leon, Levy, Manatee, Marion, Okaloosa, Okeechobee, Pasco, Putnam, Santa Rosa, Sarasota, St. Johns, St. Lucie, Suwannee and Volusia).
Healthy Families' proven results in preventing child abuse and neglect in Florida's most vulnerable families show that it is, and always has been, a smart investment in Florida's future.
For more information on Healthy Families Florida, click here.
Florida Children's Initiative

Legislative Update
On May 30, Governor Rick Scott signed legislation that will create a statewide coalition of communities focused on improving the lives of children. HB 411/SB 1322 Children's Initiatives, sponsored by State Senator Audrey Gibson (D-9) and State Representative Reggie Fullwood (D-13), unanimously passed in the Florida Senate and Florida House of Representatives during the 2013 Legislative Session.
In 2008, Florida Statute 409.147 encouraged communities in Florida to work collaboratively with government, private and public sectors to establish a process that clearly identifies severely disadvantaged areas and provides guidance for developing a new social service paradigm that systematically coordinates programs that address the critical needs of children and their families. This philosophy drew its roots from the success of the nationally acclaimed Harlem Children's Zone.
Representative Richard Corcoran visits with Miami Children's Initiative, Parramore Kidz Zone and New Town Success Zone
The new legislation amends this statute, which established the Miami Children's Initiative in Liberty City, to include Parramore Kidz Zone in Orlando and the New Town Success Zone in Jacksonville. The original law was sponsored and successfully passed in 2008 by former State Representative Dorothy Bendross-Mindingall and the late State Senator Larcenia Bullard.
Each initiative is focused primarily on children receiving the education, services, and opportunities they need to be successful. The vision of each initiative is to create and sustain prosperous communities in Liberty City, Parramore and New Town.
Senator Wilton Simpson visits with Miami Children's Initiative, Parramore Kidz Zone and the Ounce of Prevention Fund
The successful passage of HB 411/SB 1322 Children's Initiatives reinforces that caring for our children is not a partisan issue. In order to improve the lives of our children, we must all work together. In addition to the main sponsors, the following legislators assisted in the passage of the bills: Senator Dwight Bullard (D-39), Senator Anitere Flores (R-37), Senator Rene Garcia (R-38), Senator Geraldine Thompson (D-12), Representative Bruce Antone (D-46), Representative Daphne Campbell (D-108), Representative Erik Fresen (R-114), and Representative Cynthia Stafford (D-109).
HB 411/SB 1322 Children's Initiatives becomes effective on July 1, 2013.
To read the most recent newsletter from the Florida Children's Initiative, click here.
Prevent Child Abuse Florida

Child Abuse Prevention Month
On April 5, First Lady Ann Scott hosted a child abuse prevention press conference at the Governor's Mansion to launch Florida's annual Pinwheels for Prevention campaign. Florida's Pinwheels for Prevention campaign is part of a national movement to change the way we think about child abuse prevention by focusing on community activities and public policies that prioritize healthy child development right from the start so abuse and neglect never begins.
First Lady Ann Scott, Department of Children and Families Secretary David Wilkins, Florida's Advocate for Foster Care and Adoption Tanya Wilkins and Prevent Child Abuse Florida Executive Director Anita Odom were joined at the Governor's Mansion by Publix Media and Community Relations Manager Dwaine Stevens, Bethany Christian Services Winter Garden Branch Director Cheri Williams and 20 fourth and fifth grade students from Bethel Christian Academy. "These pinwheels represent happy childhoods and bright futures that all children deserve. Thousands of pinwheels on display in Florida and millions displayed across the nation serve as a reminder and a call to action that we all have a role in growing stronger together," Prevent Child Abuse Florida's Executive Director Anita Odom said.
Drowning Prevention

Take Steps to Prevent Tragedy of Child Drowning
Drowning is the leading cause of death among Florida children ages 1-4, with more than 60 preschoolers drowning each year. Most young children drown in private swimming pools, either at their own homes or while visiting the homes of relatives or family friends.
Constant adult supervision is the first and most crucial layer of protection; however, short lapses in supervision can easily happen when parents or caregivers become distracted by phone calls, visitors or household chores. Most child drowning victims were out of their parents' sight for less than 5 minutes, which is why consistent use of fences, pool barriers and alarms is important.
Barriers are not a substitute for adult supervision, but consistent use of barriers increases the likelihood that a missing child will be discovered before gaining access to the pool.
For every child who dies from drowning, another five receive emergency care for nonfatal submersions that often leave them with irreversible brain damage. When a child is missing, check the water first. Two minutes following submersion, a child will lose consciousness. Irreversible brain damage begins to occur after four to six minutes. Every adult should learn CPR because every minute matters. CPR performed by bystanders has been shown to save lives, and the more quickly CPR is started, the better the chance of avoiding permanent brain damage or death.
Parents, pool owners and community members all share the responsibility for creating safe environments for children. Please do your part. For information about CPR classes in your area, contact your local Red Cross, hospital or fire department. For pool safety tips and tools, visit www.WaterProofFl.com .
Baby Steps to a Healthy Pregnancy

Improving Women's Pre-pregnancy Health Key to Improving Birth Outcomes
A healthy pregnancy begins with a healthy mother. The Florida Department of Health's Baby Steps campaign encourages women to plan for a healthy pregnancy by reaching or maintaining a healthy weight, taking a multi-vitamin containing Folic Acid, and getting regular medical and dental check-ups prior to pregnancy. "Because nearly half of all pregnancies in the United States are unplanned, it's important that all women take steps to maintain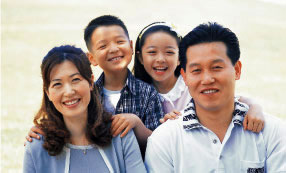 their health, even if they aren't planning on becoming pregnant," said Deputy Secretary for Health Dr. Dennis Cookro. "Taking a multi-vitamin with folic acid is especially important because folic acid only works to help prevent birth defects if taken before and during the first few weeks of pregnancy," he said.
The Baby Steps campaign includes public service announcements in English, Spanish and Creole which aired in Florida from March through the end of June 2013. The public service announcements are available online at http://www.ounce.org/babysteps_videos.html.
For more tips on baby steps toward pre-pregnancy health, call Florida's Family Health Line at 1-800- 451-2229.
Employee of the Quarter

Juanita Arnold
Congratulations to Healthy Families Assistant Director Juanita Arnold for being recognized as the Ounce of Prevention Fund's Employee of the Quarter. Juanita has been an exceptional member of the Healthy Families team since she came on board as a program specialist back in 2001. She is a former member of the Healthy Families National Advisory Panel and is currently the co-chair of the Healthy Families America National Advisory Council.
Doug Sessions, Juanita Arnold.
Juanita and her husband Zack have two grown children and three grandchildren ages 11, 10 and 3. In her free time, Juanita enjoys reading, playing the piano, singing, calligraphy, making jewelry and gardening; however, her greatest joy is being grandmother.
Thank you Juanita for your dedication and hard work!
Biennial Report
The Ounce of Prevention Fund's biennial reports briefly describe our investments in innovative prevention and early intervention programs that improve the life outcomes of Florida's at-risk children and their families. Click on the logo above to read our 2009-2011 Biennial Report.